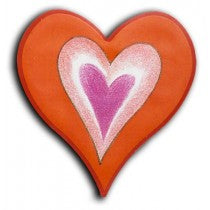 Kids Furniture Handle - Heart
Original price
$7.00
-
Original price
$7.00
This Handle will bring your furniture to life while stimulating and enhancing your childs world.

The Handle is made of high-impact polypropylene, very tough, the graphics are applied within the injection mould and the designs can't be peeled or scratched off without destroying the plastic. The plastic is non toxic.

NOTE
Please click on the link for the handle profile example to see a profile of the handles. Whilst the sample image is of the flower handles, the intention is to show that the handles are flat, 5mm thick and have a substantial post for connection to your cabinet.